With the guarantee of the best price
No cancellation or change fees *
100% confidence and without intermediaries
With the guarantee of the best price
No cancellation or change fees *
100% confidence and without intermediaries
Massages
Exercise creates waste products in the form of toxins which are deposited in muscles and prevent proper muscular action.
This is called muscular fatigue. The massage helps to eliminate these toxins and renew and regenerate muscular potential.

For all our massages we use 100 % natural products like sweet almond oil and aromatherapy essential oils of the highest quality.
---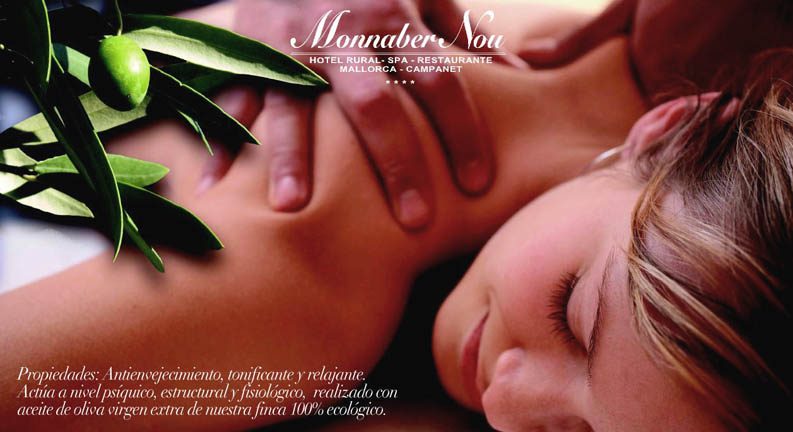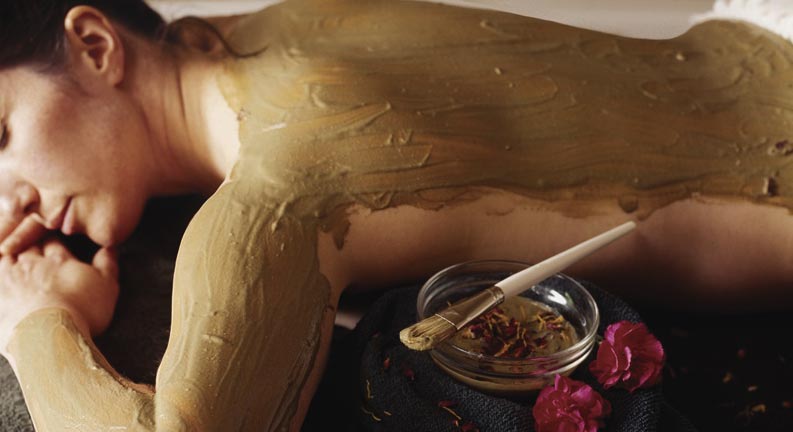 Not only can you let go of psychological stress whilst escaping to Monnaber Nou, we also offer a series of treatments and massages to release tension from your body too. Just ask at reception about our different types of treatments and for sure you'll find the one you're looking for.

Why not check out our most popular massages:
Natura la Culla
With aromas and essential oils. The massage is very calming and relaxing.
Natura Thalasso
Seaweed mud and herbal essences which purge the body.The result is very revitalizing and relaxing.
Natura Facial Piel Seda
Fruits of the forest treatment for delicate skin leaving it smooth and radiant.
Natura al Energy
Energizing anti-aging and firming treatment with vitamins A and C to Keep skin young and fresh.
Natura Chocoterapia
Chocolate and cocoa body and facial treatment - Stimulating, energizing, reducing.
Natura Facial Choco Energy
Chocolate and cocoa body and facial treatment. Anti-ageing and stress.